History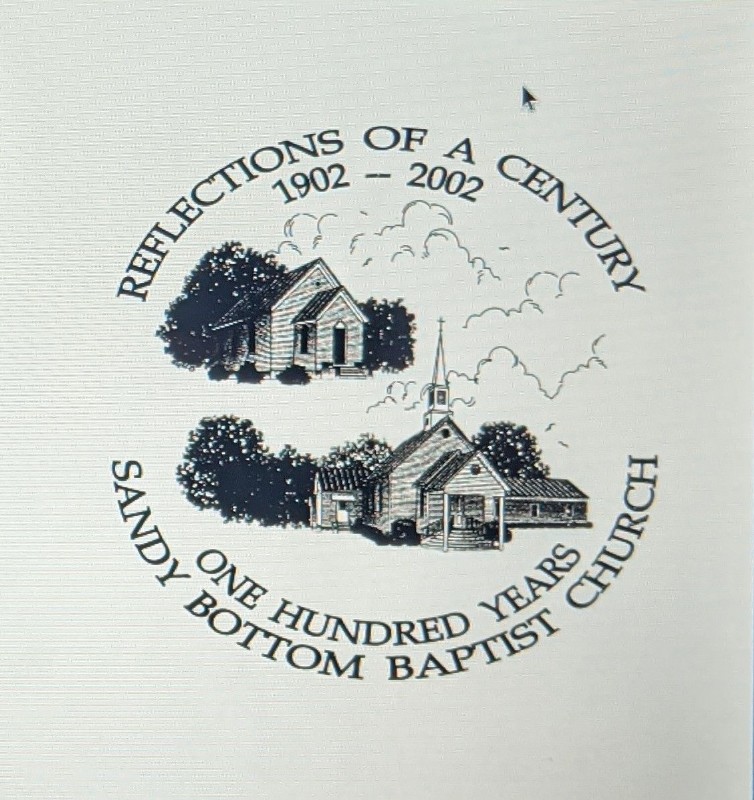 Sandy Bottom Baptist Church was organized on June 29, 1902 with fifteen Charter members: Ann Mariah Croom, Jesse J. and Maude Croom, Seth and Nimmie Croom, Rufus P. and Meta Croom, Vivian Croom, Joseph W. Croom, Clyde Croom, Rudolph Croom, Addie Cauley, Leona Davis, Lizzie Haynes, and Reverend W.L. Bilbro, the first pastor. The church was started for people in the Community, most or all who belonged to New Hope Baptist Church. The road Conditions at the time made travel to and from that church difficult and time Consuming.
Fannie Croom Bunn and Joseph R. Croom donated the land for the Church, and a one room building was completed and dedicated on March 31, 1907. The building was heated with a wood heater and illuminated by kerosene
Lamps. In about 1910, an organ was purchased and the church was first painted. A Sunday School was organized by 1920.
For many years the church shared a pastor with five other Southern Baptist churches: New Hope, Bethel, Cabin, Union, and Seven Springs. Sandy Bottom had only one morning and one evening service each month. In the forties Electrical wiring and lighting were installed. By the early fifties, the church was Sharing pastors with only one other church: New Hope. The first addition to the Church added six Sunday School rooms and moved the pulpit back to where it is Now. By 1955 the Sunday School had grown, and eight more Sunday School Rooms were added. During this time, a Women's Missionary Society and an Adult Choir were formed and gas heaters installed.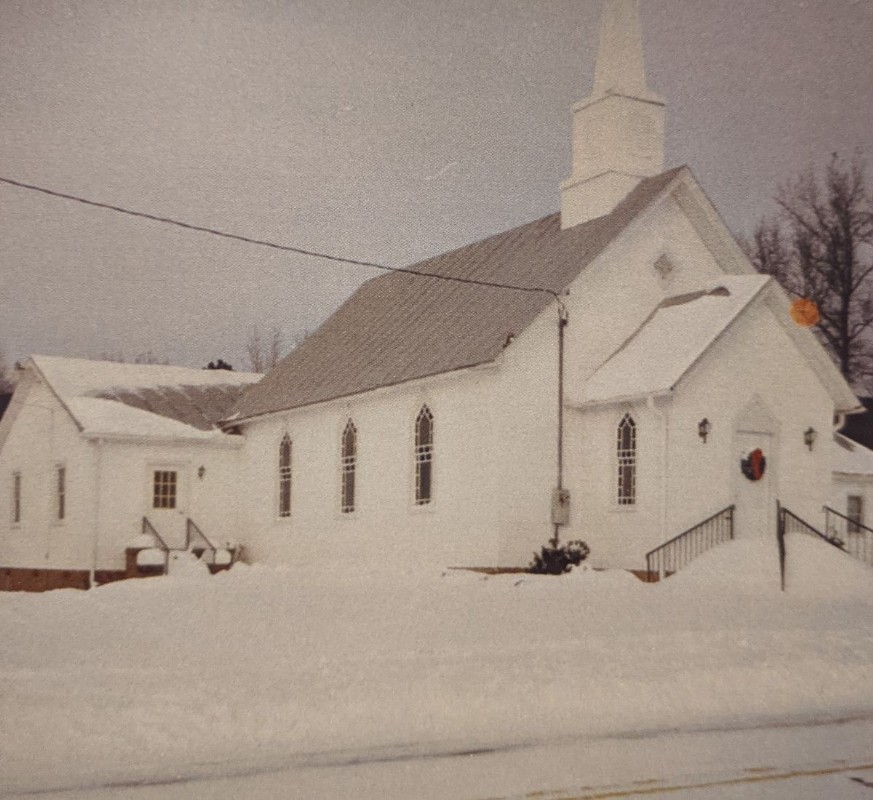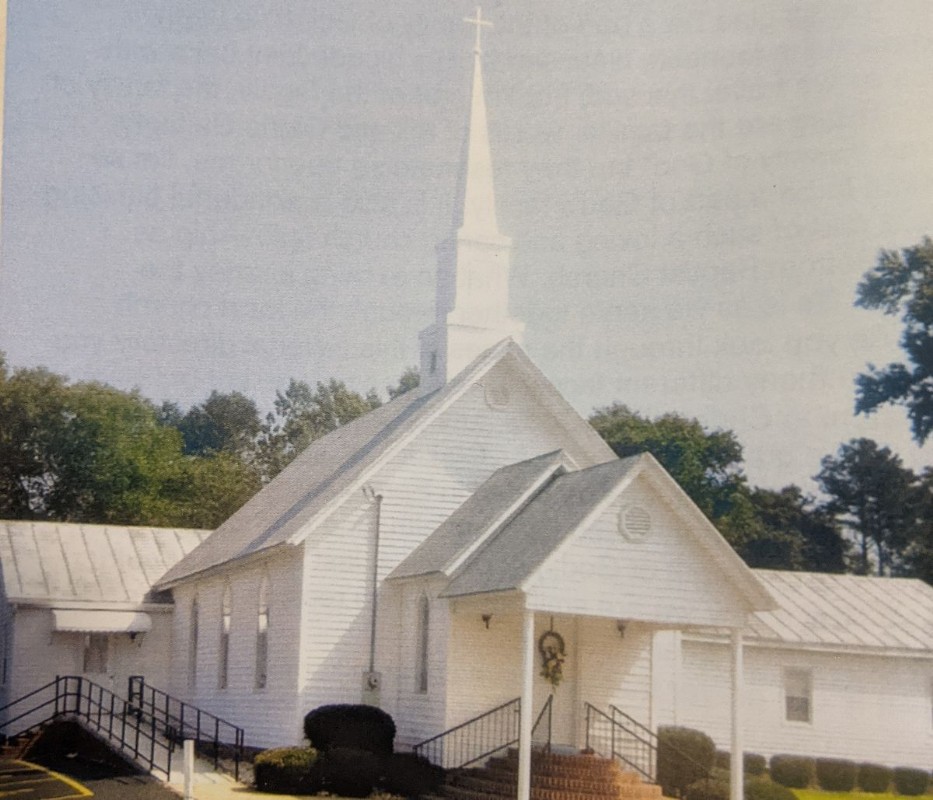 The church built and paid for the fellowship hall in 1976, all in a period of about five months. The church built a gazebo with a barbecue shortly thereafter. In 1998, the church had beautiful, new stained-glass windows installed and dedicated. They were given in loving memory of Mr. Charles Avery by his family. Many needed, beautiful and attractive accomplishments have been achieved over the years through loving contributions of time and money.